Copyright © 2008 Ultraflex Technology Pte Ltd. All Rights Reserved | Privacy | Disclaimer
1093 Lower Delta Road, #06-05, Singapore 169204 | TEL: (65) 62975728 | FAX: (65) 62971593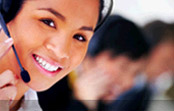 ULTRAFLEX is focused on customer service and satisfaction.
From the owners to the engineers, sales staff and administration our goal is to create long term relationships with our customers, providing information technology services and solutions designed specifically to fit your needs.
Professional Network Services
ULTRAFLEX provides professional network services focused on network design, implementation and support. Our Microsoft and Cisco Certified engineers are here to assist with your network needs, including: firewalls, virtual private networks, remote access solutions, wireless planning, integration and support, as well as protection from and removal of today's latest technology threats. We offer cost effective remote solutions and on-site support to minimize downtime and increase productivity.
Computer Hardware Solutions
ULTRAFLEX continued to serve the mid-range market as well as adding a full product line for network solutions, including desktops, servers, routers, firewalls, switches, printers and more. Because of our partnerships with all the major hardware solutions providers, ULTRAFLEX's experienced sales staff can offer you the best solution to fit your needs at significant savings over our competition. ULTRAFLEX also offers a full staff of skilled hardware engineers to diagnose and repair problems with your computer hardware and peripherals.



Telephone
+65 6297 5728
Email
sales@ultraflex.com.sg